Food Waste is Gross. We Can Do Better.
Lomi takes care of your food waste so you can spend time on things you actually enjoy.
More than 20,000 condo dwellers, gardeners, home cooks, and parents have already preordered their Lomi.
As someone who lives in a condo, Lomi is an absolute revolution for me. I can't wait to get rid of my green bin!
I've always wanted to compost but it's so much work! Lomi will make it so much more accessible for my family!
I've always felt so embarrassed by the smell of the food leftovers in my garbage bin. With Lomi, I can entertain without stress!
A CHANGE FOR GOOD
Lomi makes dealing with waste so simple you'll start looking forward to it!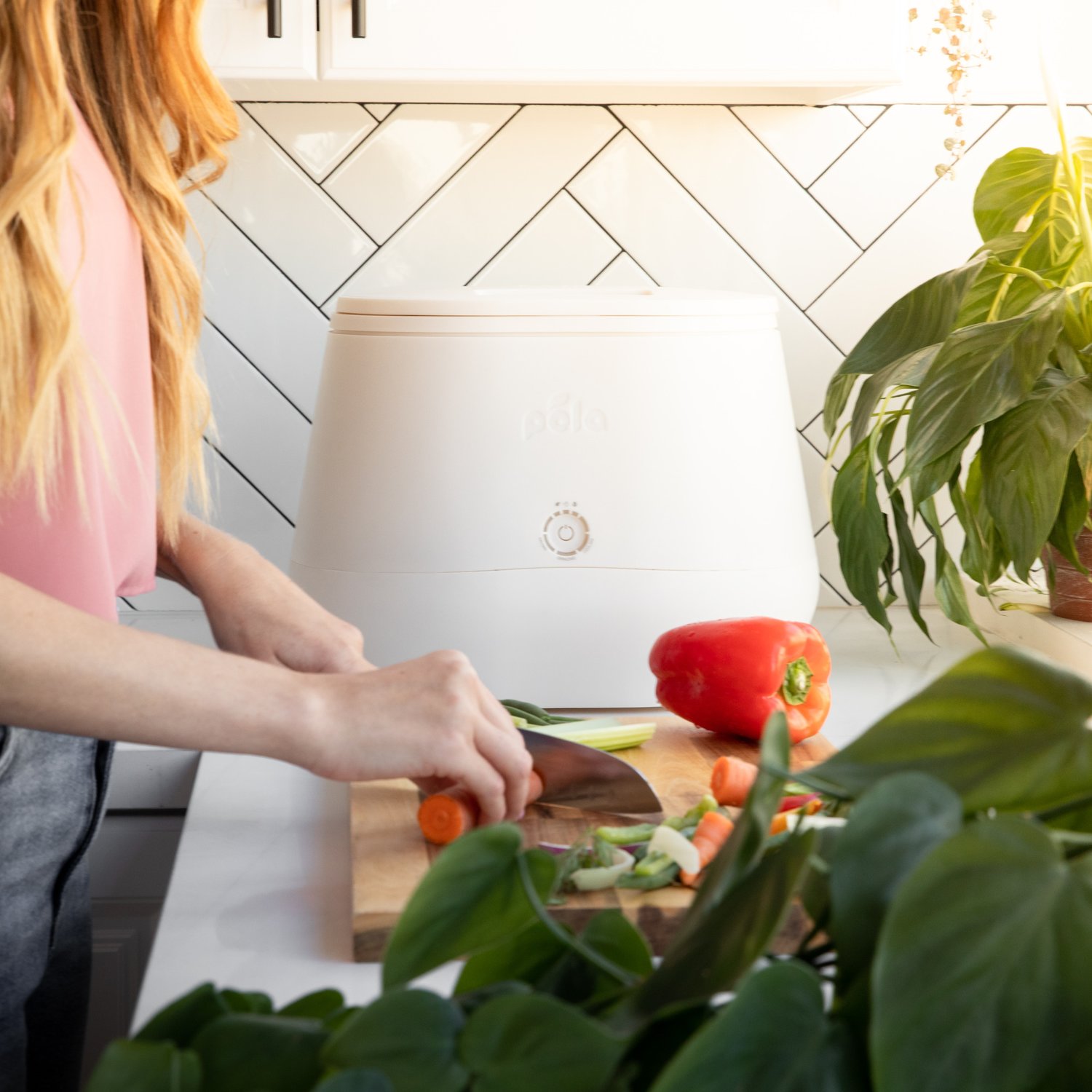 No more mystery kitchen smells.
Carbon filters trap oders and keep your home smelling fresh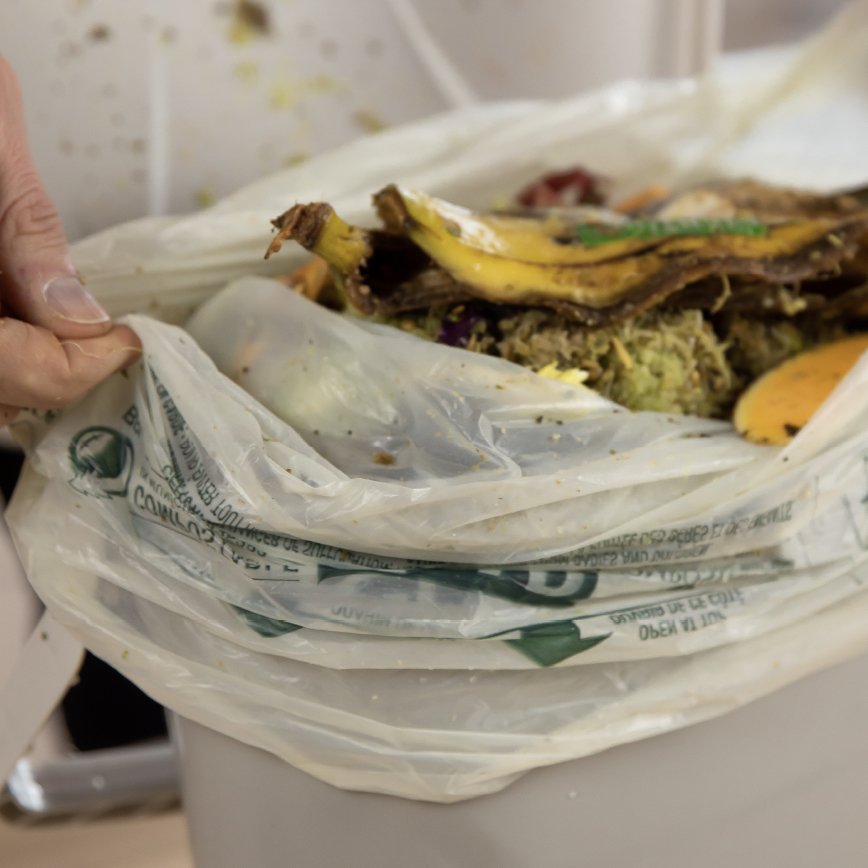 Never deal with leaky bags again.
The dishwasher safe stainless steal bucket can hold up to 3L of waste.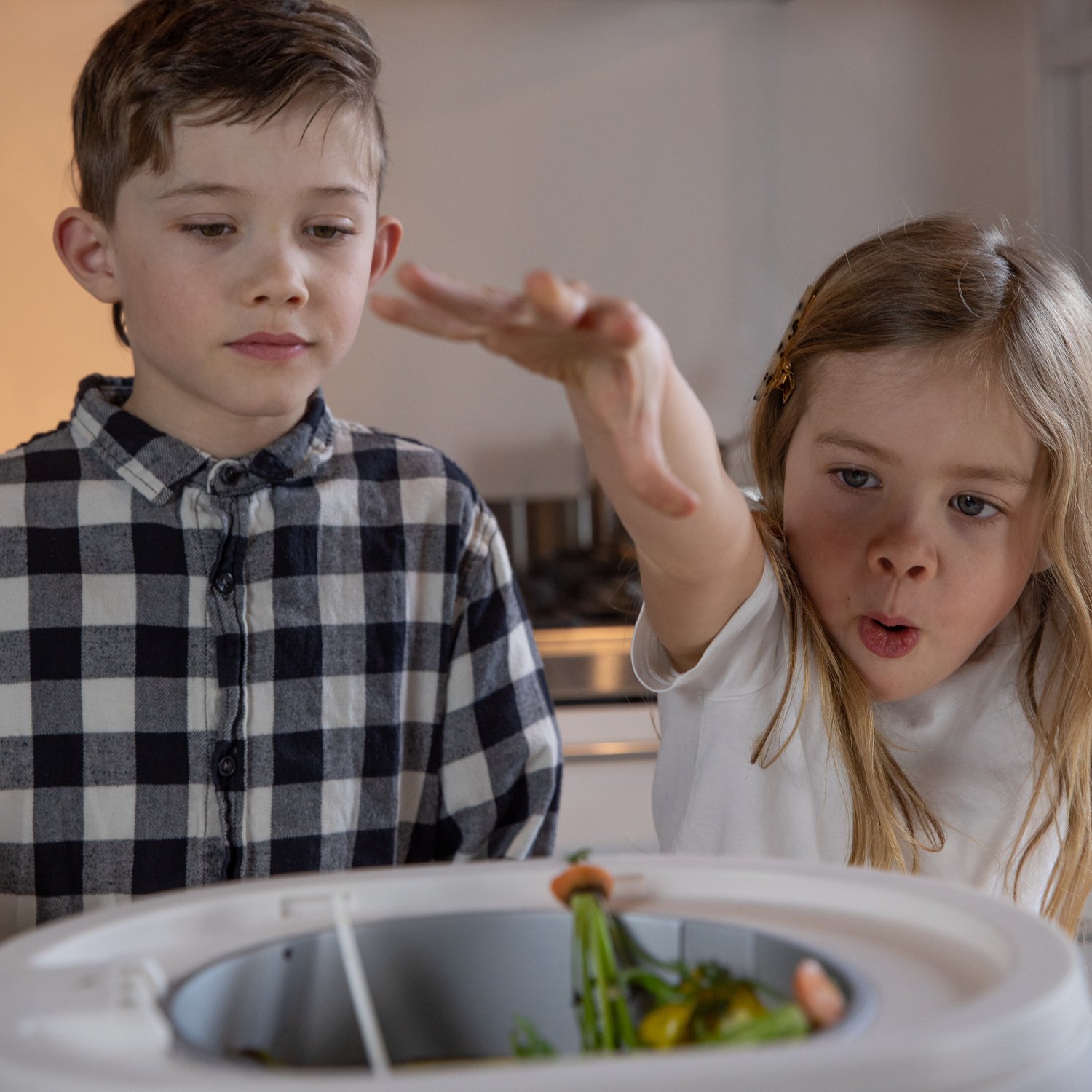 So easy your kids can help you.
Lomi has just one button. How easy is that?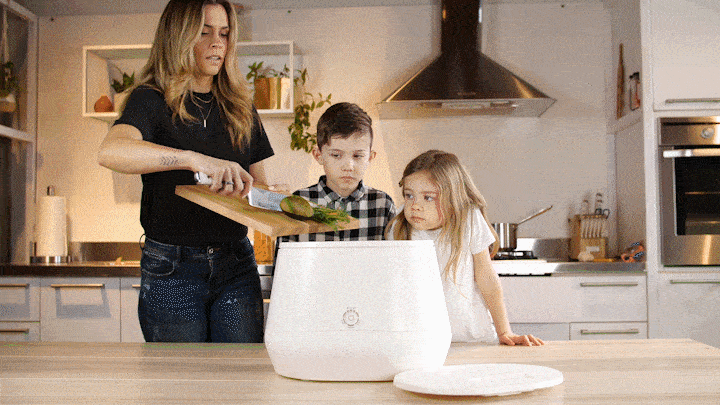 LIKE MAGIC
From waste to dirt in as little as 4 hours.
Magic or Science? Lomi creates compost by using heat, abrasion, and good old oxygen!
MAKE AN IMPACT
Now it's easy to make a positive impact.
Using Lomi twice a week can reduce your waste footprint by 50%. Lomi customers have already made an enormous enviromental impact. The Lomis sold have the equivalent impact of: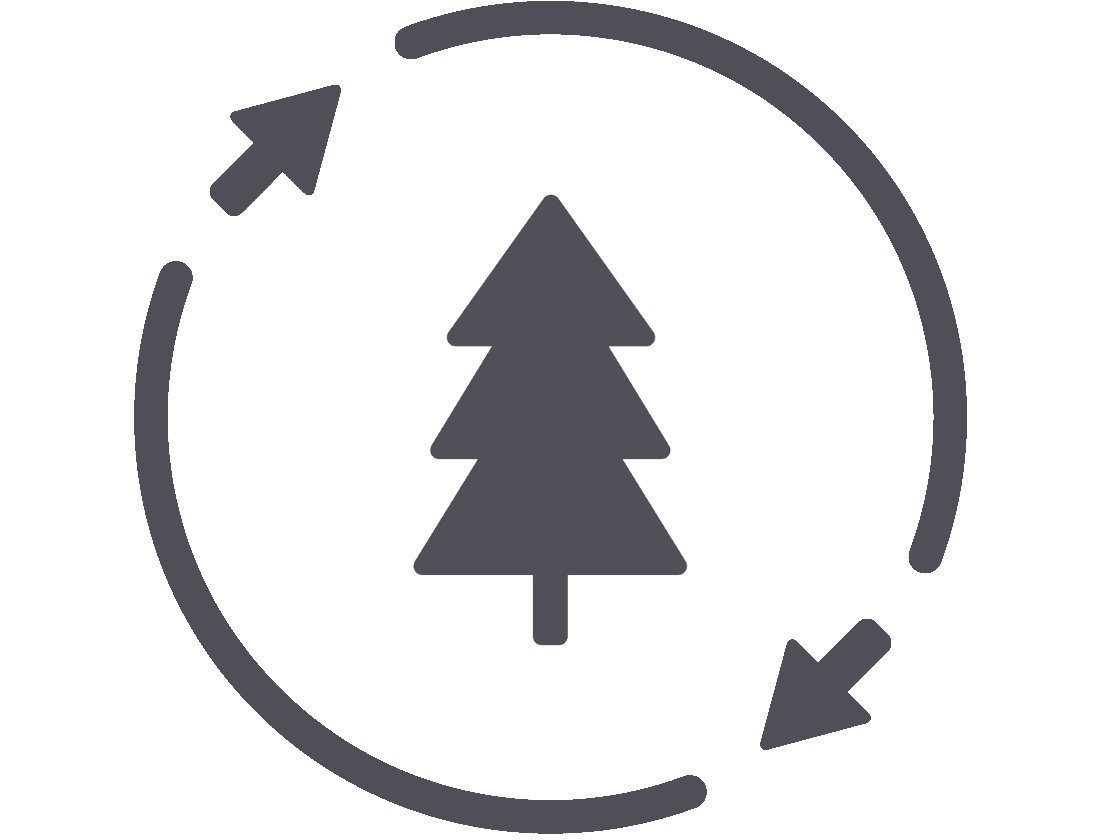 53.8
million trees planted each year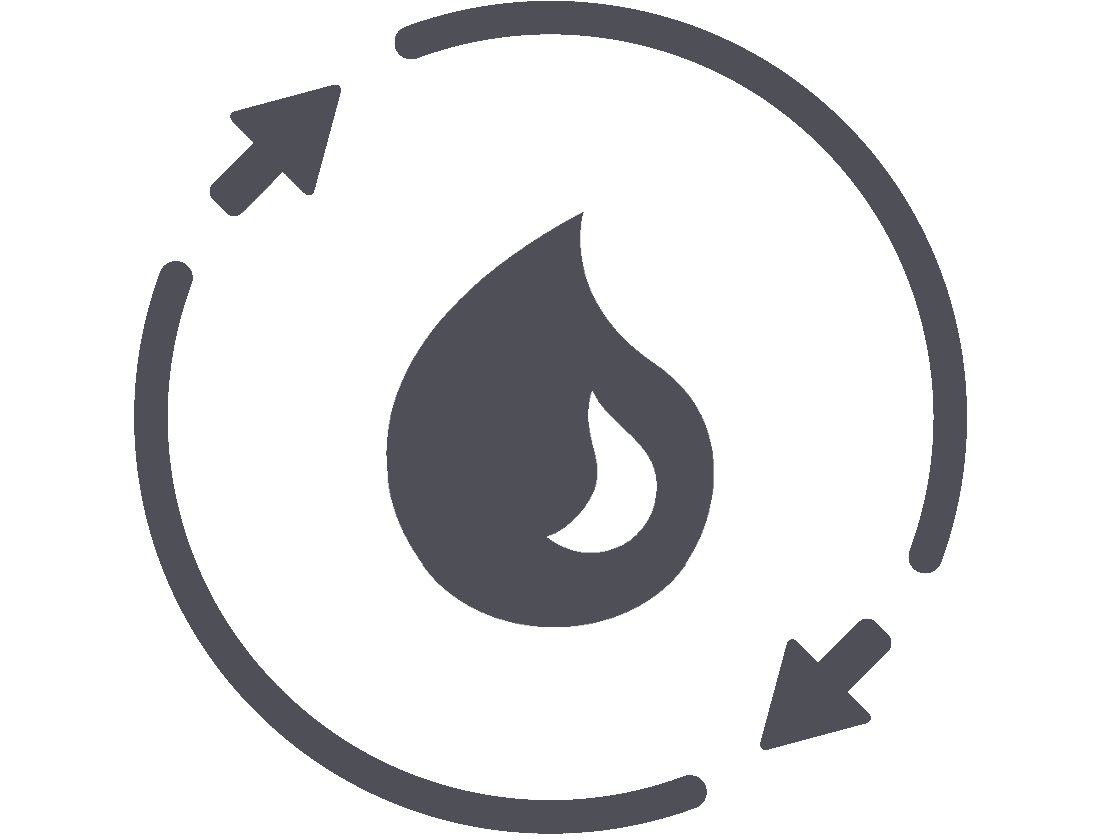 800
thousand fewer pounds of coal burned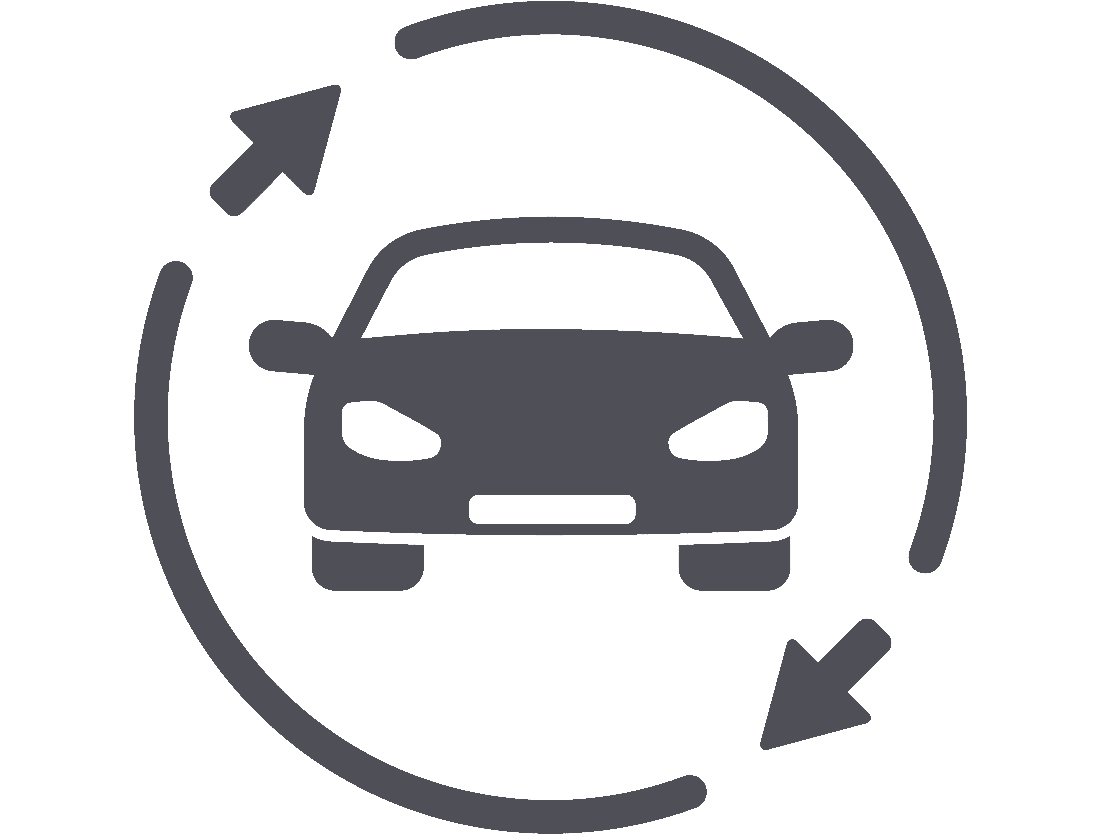 1.8
million less miles driven

Reserve Your Lomi
Lomi Preorder Options
$50 Today
$50 deposit* + $249 when shipping starts + $39 every 3 months for filters/additives for minimum 2 years
This Option Includes:
1 Lomi

Filter & additive refills for 2 years

3 year extended warranty
You're in Control
Subscribe When You Want
$100 Today
$100 deposit* + $299 when shipping starts
This Option Includes:
1 Lomi

1 pack of filters & additives

1 year extendable warranty
Shipping Dates
Order Now to Get Lomi ASAP
Reserve your Lomi today. The first 2 shipments sold out in less than 4 weeks.
Indiegogo Early Bird
SOLD OUT
Starts Shipping November 2021
Indiegogo Presale
SOLD OUT
Starts Shipping December 2021
VIP Pre-Order (North America) - $50 Deposit Only
Starts Shipping January 2022
VIP Pre-Order (International) - $50 Deposit Only
Starts Shipping September 2022
Starts Shipping February 2022
Lomi Settings
Three modes to solve all your waste problems.
Lomi's three modes let you tailor your composting to your needs. Easily run a quick express cycle after meal prep or an eco mode cycle any time you need quality soil for your garden.
Express Mode
Sometimes you just want to get rid of your food waste quickly. Express mode will break it down and reduce the volumn by up to 80%.
Bioplastic Mode
The first of its kind in a home composter. This mode is able to break down certified compostable plastics and the result is safe to feed to your garden.
Eco Mode
Turn your waste into treasure. Eco mode produces nutrient-rich compost for your garden or plants.
Lomi speeds up the breakdown of organic waste into smaller fragments - similar to how earthworms break down and mix plant tissue into soil, except Lomi does this without the smell and mess! Fragmented waste provides more surface area for microbes to accelerate the composting process. The end result is a natural source of soil nutrients that increase the organic content of soil, helping boost plant growth and soil enrichment.
- Daanvir, Materials Scientist at Pela
Lomi Specifics
Take a closer look at the biggest innovation in waste reduction history.
FAQs
A Lomi Deposit is a non refundable inventory reservation that allows us to anticipate inventory demands and allows you to secure an earlier shipping window. If you wish to cancel your Lomi reservation your deposit is non-refundable. If you wish to return your Lomi after you receive it, your full order will be refunded including the deposit amount.
What is Lomi's return policy?
If you preorder through pela.earth you can return your unused Lomi for a full refund. If you have used your Lomi we are unable to accept it as a return. Unfortunately we cannot offer returns to those who purchased through our Indiegogo fundraiser however all customers who have purchased a Lomi are eligible for warranty.
Shipping within North America is free.
Where is Lomi available to be shipped to?
Lomi will ship to the USA and Canada starting in December 2021, and to the UK, EU, Australia, New Zealand, Singapore, and Hong Kong starting September 2022. We hope to ship to more countries in the future as our global electronic certification timeline becomes more clear.
Lomi is your new kitchen BFF! No more smelly, leaky garbage, or throwing food scraps away to rot in landfills. With Lomi, you'll be able to turn your waste into nutrient-rich soil. Revolutionize the way you deal with waste, while giving nutrient-rich soil back to the earth.
I think I've heard of this, how is it different from other kitchen composters?
Lomi does 3 things (not just 1!) it breaks down waste, creates compost and decomposes bioplastics; whereas, others only dehydrate your food and don't create a nutrient rich compost. Remember: Lomi is completely new technology and Patent Pending!
How do I use Lomi, is it easy?
Yes! Using Lomi is as easy as the push of a button! Don't worry, your Lomi will come with a full manual as well!
How user friendly is Lomi? What do I have to do to make it work?
Lomi uses a single button that's very intuitive and user-friendly.
Can you add waste while Lomi is running?
You CAN add to Lomi while it's running if you choose, however, it will start the cycle over so it's not recommended unless you're still early in the cycle!
How much electricity/power does Lomi consume?
Lomi's express cycle uses less than 1kwh, which means it costs just pennies for each cycle!
Lomi is made of recyclable plastic and the interior parts are metal. Of course, we wanted to make Lomi out of compostable bioplastics but we have to adhere to very strict safety requirements to make sure Lomi is safe for your home! Lomi will also be a part of our Pela 360 program so instead of going to the landfill, you have the option to send it back to us!
What are Lomi's dimensions?
9"W x 15.28"D x 12.36"H or 228mm W x 388mm D x 314mm H.
What is the voltage required to power Lomi?
Lomi in the USA and Canada will be 110V. The EU version will be 220-240V with a type C plug. The Australia Plug is 220-240V.
We manufacture Lomi sustainably and ethically in our own China-based manufacturing facility!
Lomi's max capacity is 3L but we recommend filling Lomi ¾ full for best composting results!
Does Lomi have to run everyday?
Lomi does not have to run everyday but we don't suggest letting food scraps sit in Lomi for extended periods of time, as it may lead to odors.
Can I clean the bucket inside Lomi? How?
Yes, the bucket can be cleaned with water and dish soap, but it is also dishwasher safe! The exterior of the appliance can be wiped down with a damp cloth (do not submerge the appliance in water).
Why does Lomi cost so much?
There are a couple reasons for Lomi's price point! First, Lomi is the first home composter with a full program of compatible bioplastics that will change home composting forever. Comparable home food composters cost $800+ and offer less convenience and functionality than Lomi. Second, we manufacture in a Carbon Neutral facility with exceptional standards for workers. Lastly, the heating and abrasion mechanisms are top-of-the-line and are expensive to produce.
Lomi makes noise comparable to other small countertop appliances which is less than 60 db. (Don't worry, that's a lot less than a blender or food processor!) It's around the same or less than a coffee maker, modern dishwasher, etc!
Does Lomi have any odor while running?
Lomi comes with a proprietary dual-carbon filtration system which adsorb odors and purify the air to contain any bad smells - of course this will always depend on what you're composting! We recommend running as soon as you can after adding your scraps to keep odors as low as possible.
How often do I need to change Lomi's filters?
The carbon filters are refillable (YAY!) and last between 3-6 months with regular use! You will know when to change your filter when the handy "Change Filter" light comes on! Better yet, the carbon you are discarding can be used as a fertilizer for your garden as well - no waste here! If for any reason you need to dispose of the outer plastic filter, we will take those back in our Pela 360 program to recycle the cartridge properly!
How will Lomi be different from current competitors on the market?
Lomi does 3 things: quickly breaks down waste, and/or, creates compost, and/or decomposes bioplastics; whereas, others only dehydrate your food and don't create compost. Remember: Lomi is completely new technology and Patent Pending!
How often might I need to use Lomi?
We've found on average, a family of two might use it about twice per week! A family of 4 may use it once per day - it really depends on your preferences and how much food waste you create!
Lomi is produced in our manufacturing plant in China which is ALWAYS Carbon Neutral! We pride ourselves on being a B Corp, Carbon Neutral and waste-free! When it comes to using your Lomi, it really will be up to you but it has a few things built in to make it as efficient as possible.
Could you provide more info on how Lomi combines chopping, temperature, light, and humidity to recreate the composting process? Does Lomi have light, temperature, and humidity sensors?
Lomi contains a lot of fancy patent-pending sensors to create the BEST compost possible inside your home! It contains temperature and humidity sensors that optimize the microbial environment that is essential for great compost. Lomi begins by compacting the contents. Then, the sensors intelligently breakdown the food scraps without losing any vital microorganisms and leads to mass and volume reduction all while continuous airflow and our heavy-duty grinder turn the compost.
How long does it take for Lomi to turn my food waste into compost?
It all depends on the cycle you choose and what is in your Lomi! Short on time? Choose Express! Got lots of time? Eco is the way to go! Eco: The longest cycle, which produces a compost like end product rich in microbial culture and soil nutrients (As little as 20 hours) Express: Shortest cycle; end product is neutral natural fertilizer (As little as 6 hours) Bioplastics: Longer cycle with an end product that is a neutral natural fertilizer (As little as 24 hours)
Is Lomi's end product real compost?
Yes! The end product from Lomi is true compost. The compost produced in our Eco mode is the most mature out of all three settings - it's rich in microbial cultures and organic matter that can provide nutrients to the soil. Express and Bioplastics modes produce young compost that, when added to soil, interacts with microorganisms to produce microbial cultures and soil benefits.
How does Lomi convert food scraps into compost?
Lomi enhances the biodegradation rate of the kitchen waste using heat, moisture and smart sensors, resulting in organic matter which is a great source of nutrients for the top-soil. This soil amendment is rich in Nitrogen, Phosphorus and Sodium.
How does it break down certified bioplastics?
Lomi uses smart sensors to manage heat, continuous grinding and moisture in the organic matter to break down the bioplastic and biodegrade the polymers chains on a molecular level. This causes an accelerated disintegration and biodegradation of biodegradable materials than when placed in a typical compost environment.
What kinds of bioplastic can I put into Lomi?
We will have a list of products approved to be compostable in Lomi by the time your unit gets to you! Our testing suggests most products labeled with 'Ok Compost HOME' are approved to work in Lomi, and we're spending the next 6+ months testing thousands more products in Lomi!
Does Lomi leave harmful microplastics behind?
No microplastics are left behind when composting Lomi approved compostable bioplastics! Lomi Approved compostable bioplastics will require 'Ok Compost HOME' certification to ensure the material undergoes degradation by biological processes to yield CO2, water, inorganic compounds, and biomass at a rate consistent with other known compostable materials and leave no microplastics.
Don't other appliances like Lomi create compost just the same?
Lomi is so much more than a dehydrator, it uses completely new, patented technology which uses smart sensors to preserve microorganisms to create the start of richer, more nutrient dense compost once mixed with soil. It is also the only in-home machine on the market that can break down bioplastics!
How does Lomi's end result compare to Bokashi composting or Vermicomposting?
In terms of nutrients for your garden, they are all very similar with vermicompost coming out slightly ahead as it is a more mature form of compost. If you use your Lomi on Eco mode, you will get almost the same results as with Vermicomposting only FASTER!
What is the maximum volume reduction possible with Lomi?
Max volume reduction in mass is around 80%.
Can you add just one item and get soil? (Maybe you only compost orange peels? We don't judge!)
The answer is yes, you can get dirt from just only composting orange peels (Lomi's talented). The end product however won't have the optimum Carbon:Nitrogen ratio to serve as a natural fertilizer. And for such cases, additives can be added to balance that ratio - so no matter if you put just the orange peels or just lettuce in your Lomi, you will end up with compost at the end.
How safe is handling the compost/end product of Lomi?
The end product from the Express cycle is neutralized. It's actually safer than most other home compost in terms of the high temperature in Lomi eliminating all the pathogens that can be present. For PLA and other bioplastics, Lomi accelerates the composting process for them.
Any pointers on Lomi compost to soil ratios?
Of course, we recommend 1:10 (Compost:Soil)!
Does it require any additives?
No, it does not require additives, however you can use them if you choose!
What kind of Food can I put into Lomi?
Check out our infographic on the main campaign page for all the fruits, vegetables, meats, dairy and other items that can go in Lomi!
Can you put in cardboard/paper?
Yes in small amounts, but we don't recommend them as they're highly recyclable items, so save your Lomi for non-recyclable things!
Yes, in very small amounts and only small bones such as chicken or fish. For bigger bones, we suggest making broth with your beef bones then give them to your doggo (supervised of course!).
Can foods with high sugar content go in Lomi?
Yes, in small quantities! We recommend mixing them with low sugar items like veggie scraps, plant debris or grains.
Can Lomi handle wood shavings?
It can, but that doesn't mean you should! We don't recommend wood shavings to go in Lomi.
Can watermelon rinds go into Lomi?
Yes in small chunks, better to break them up into pieces roughly 5x5 cm so they can break down quicker!
Can I put avocado pits in Lomi?
No, avocado pits are too hard unfortunately! (Did you know you can grow a tree from avocado pits with just water and some toothpicks though? Try it!)
Can cotton scraps or clothing scraps go in Lomi?
Lomi can handle cotton but we suggest it's best to recycle and reuse those fabric scraps
Can all bioplastics go in Lomi?
We will have a list of products Certified to be compostable in Lomi by the time your unit gets to you! Our testing suggests most products labeled with 'Ok Compost HOME' are approved to work in Lomi and we're spending the next 6 months testing hundreds more!
Lomi comes with a 1-year warranty which is extended to a 3-year warranty upon product registration and dependent upon the customer using approved Lomi filters. The Warranty applies should your Lomi have a manufacturer defect in product material or workmanship within the stated Warranty period. The warranty is non-transferable and proof of purchase is required to claim.
Can I purchase replacement filters?
Our filters are REFILLABLE (Yay no waste!) and the refills will be widely available on our website and from other retailers. Should the housing for your refill break, they will be available for purchase as well.
Can I purchase an extra bucket?
Yes! We will have extra buckets available for purchase should you want one while your other is in the dishwasher!
Can I put pet waste into Lomi?
Unfortunately, no you cannot use Lomi for pet waste.